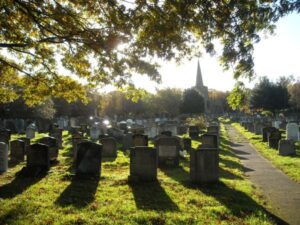 Liverpool families have finally won the fight to stop their local church from possibly exhuming graves in order to build a controversial extension in the graveyard.
All Saints Church in Childwall has axed its plans to build an £800,000 rotunda extension on their Grade I listed building, after locals began protesting about the possibility of as many as 87 graves of their loved ones being exhumed to make way for the redevelopment.
Some gravesites that would have been affected are as recent as six years' old.
A 'Save Childwall Church' website and Facebook group were established in response to the plans in the designated Conservation Area, and letters of complaint were published in local and national press.
After the designs were initially rejected by Liverpool City Council, the church did make a successful appeal to the Planning Inspectorate.
However, the final decision was in the hands of the Consistory Court of the Diocese of Liverpool, and after a year's adjournment on the subject, the Diocese made a unanimous decision to block the building work from going ahead.
https://www.youtube.com/watch?v=Z4hZtuBxJQs
Christine Walpole's mother-in-law was laid to rest in All Saints' graveyard in 2008, and that grave would have been one to be relocated. On hearing the news, Mrs Walpole told JMU Journalism: "Initially, it was shock and euphoria; people on the phone choked with emotion – it has been such a long time coming.
"It feels more like relief than victory. 'Right' has won the day. We were able to tell our daughters that Granny's grave is safe.
"What the church should have done differently is listen. Time and time again they were asked to stop and think, to talk to people and discuss the options. They chose to ignore everyone who disagreed with them and forged ahead with their plans."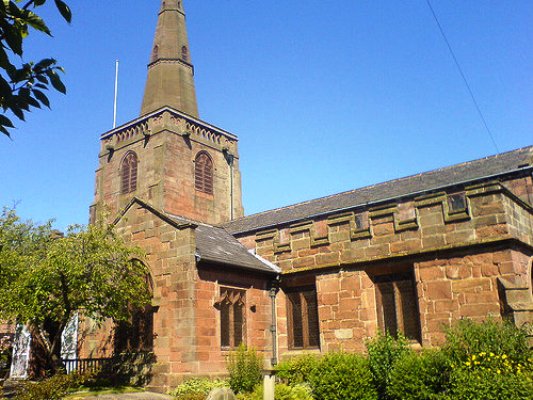 Mrs Walpole says that her family and others are now content that this will be the end of their three-year ordeal, and that the church would have difficulty in revisiting the redevelopments concepts, telling JMU Journalism: "They'd have to start from scratch, but we'll be keeping our file, and the friends we have made in Childwall will always have ears to the ground.
"That's one good thing that's come out of it. We've met some lovely, genuine, principled people during this campaign."
A spokesman for the Diocese of Liverpool told the Liverpool Echo: "Our aim as a church is to serve the community and we continually strive to make sure we have the buildings capable of being open and accessible to all. The plans for the All Saints Centre will achieve that.
"Clearly this means we have taken a pragmatic decision to withdraw our interest in developing the rotunda. We continue in our aim to serve the community and developing the All Saints Centre is the best way of achieving that aim at present."