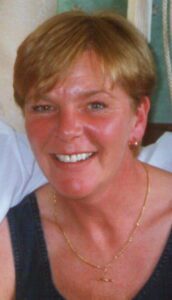 The Wallasey Choir will be holding a special fund-raising concert in aid of the MS Society.
The concert will mark the ten-year anniversary of the death of Dee Newton, who suffered from Multiple Sclerosis.
Louise White, Dee's daughter and Advertising Secretary for the Wallasey Choir said: "My Mum sadly passed away in 2003 after suffering pneumonia which was brought on by the more extreme symptoms of MS.
"This year it will be ten years since she died and my Aunty, who is the choir's Chairman, decided it was about time we raised some money for the charity. It is also the charity's 60th anniversary, so a perfect excuse for a charity concert."
Several local businesses have made donations including Morrisons in New Brighton, who are providing refreshments, and Monte Carlo in Hoylake who have donated a £40 voucher for the raffle.
Lauries, PR Jewellery, Lemoncake and Hickory's Smokehouse are amongst the other businesses who will be making donations to the raffle.
The choir recently held a concert to raise funds for the British Heart Foundation and regularly do as much as they can for charity.
Louise said: "It is important to the choir that we raise money for charity as it gives us an opportunity to perform and obviously it's great to help local charities!"
Karen Parsons, Fundraising Coordinator for the Wirral branch of the MS Society is delighted at the efforts of the Wallasey Choir for the charity.
The Wallasey Choir will be joined by 14-year-old soloist Sophie Clarke on Friday 19th April, 7.30pm, at St Andrews Church,West Kirby. Tickets are £5 and will include light refreshments.