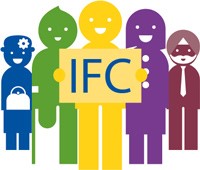 A million pound cash pot is being used to help social housing tenants tackle debt problems arising from issues such as the bedroom tax and Universal Credit.
The money, acquired by Liverpool's Citizens Advice Partnership and CAB bureaus, will be used to train volunteers in order to create a self-sustainable service as part of the organisation's Improving Financial Confidence project.
Its one of seven projects in the North West that can help people with issues such as budgeting, opening bank accounts and setting up direct debits.
Amie Hall, development officer at Liverpool CAP, told JMU Journalism: "We are providing an ongoing service as a preventative and educational tool for those that are stuck or are in an awkward situation. People don't want to come forward because they think that they have done something wrong whereas they shouldn't be judged; they should be helped and educated."
Wavertree Citizens Advice branch alone has reported a 40 per cent rise in debt advice cases in just six months.
Hall added: "Pressures on household budgets including low pay, high food costs and the lack of affordable housing are contributing to the increase in arrears issues. The impact of welfare reform has also been a driving factor in people being unable to make ends meet."
She urged people to come forward and highlighted that the scheme is merely to offer options on how to tackle debt, rather than giving out cash on demand.
Citizens Advice Chief Executive, Gillian Guy, said: "The steep rise in arrears, possession orders and help with housing suggests thousands cannot make ends meet and need help to keep a roof over their head.
"An urgent commitment to sorting out our woefully inadequate stock of affordable housing would help the supply of homes start to catch up with demand."
People wanting free help with money worries are urged to visit any Citizens Advice Bureau in Liverpool and ask for an appointment with a financial capability advisor. Alternatively, phone 0151 733 8833.