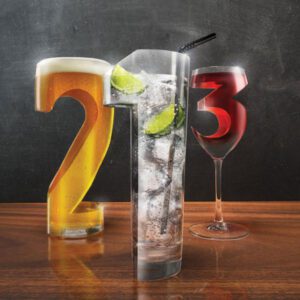 A campaign to cut down on alcohol intake has been launched this week by the public health team at the Liverpool City Council.
The 'Dry January' campaign is aiming to help people reduce their alcohol consumption leading up to the Christmas holidays and into the New Year.
Deputy Mayor, Cabinet member for adult social care and health, Councillor Roz Gladden, said: "We have already had success in reducing the number of hospital admissions caused by drinking too much, but we have to do more."
The campaign is endorsing the slogan, 'Fewer Units, More Happy Hours', and asking people to consider having two alcohol-free days per week, to alternate with soft drinks, to search for fewer units and to reduce the amount of alcohol kept at home.
The councillor added that such steps were important to reduce the risk of future alcohol-related health problems, which could have a negative impact on the lives of people around them, as well as costing the NHS a lot of money.
People are being encouraged to fill out questionnaires, to determine whether their drinking habits are within the Department of Health's guidelines, or within an area of higher-risk alcohol-related harm.
Dr Paula Grey, Liverpool's Director of Public Health, said: "Our message is that fewer units usually means more happy hours both in the context of better physical health as it will reduce their calorie intake, and improving their mental health and wellbeing."