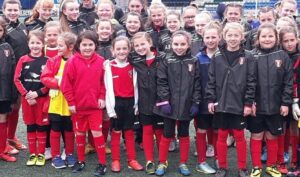 A football team in Liverpool wants more women and girls to join in an effort to give the men's game a run for its money.
REMYCA FC are set on leading the Merseyside charge to diversify local football by attracting more females to take up the world's leading sport.
This comes after a report released earlier this week stated that the Football Association, among other sporting organisations, should have at least 30% of its board members to be women.
This new national ruling also has implications for FA affiliated clubs as they are set to follow in the organisation's footprints in the hope of transforming local junior football.
Anna Farrell, Liverpool County FA Football Development Officer for women and girls, told JMU Journalism: "Merseyside is such a passionate area for football and it's fantastic to see more girls getting involved in the game.
"In the last FA Girls Football Week, we had over 1,500 girls aged from five years upwards participating in school lunchtime sessions, after-school clubs, festivals, club training sessions, matches, coaching courses etc, and we hope to double this number come the next Football Week."
YouTube: FATV
Colin Begbie, youth development coach for REMYCA FC Girls told JMU Journalism: "As a club whose ethos is very much based on a 'Football For All' philosophy it is great to see so many girls get involved within our club and football in general. It is important that as a community-based club we see increased participation, especially in areas such as girls football.
"Unfortunately, althoug, there has been an upturn in publicity in recent times, I cannot foresee the same support for the women's game as you get with male football."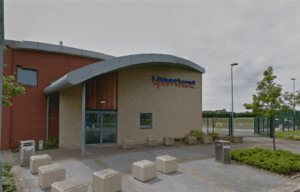 Last year, the FA launched a new programme called "#wecanplay" which aimed to encourage 100,000 women and girls to get involved anyway they could with the beautiful game.
The Liverpool County FA adopted this campaign and has since seen a huge increase into the number of female teams across Merseyside, with figures showing Liverpool contributing to the nearly 1.5 million girls nationwide who are involved in some form of the sport.
Colin added: "It is important for us to involve more females in coaching and involved in the club generally. Football is perceived to be a male-dominated environment, but this need not be the case.
"Women have just as much to offer and in some cases, more to offer. We have only one female coach at the moment but would love more to get more involved."