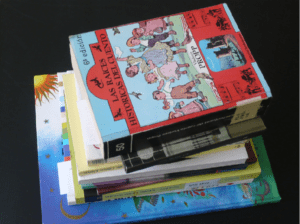 New opportunities to become a reading helper in local primary schools across Merseyside have been made after a campaign by the 'Born To Read' charity.
A partnership programme with Save the Children and literature organisation, Beanstalk, Born to Read wants people in Liverpool to become involved with their community by helping youngsters to improve their reading.
The initiative came about after recent research revealed a quarter of schoolchildren leave primary education without the ability to read well. The programme will train volunteers to read with pupils on a one-to-one basis to develop their literacy skills and confidence in the classroom.
According to findings published by the 'Read On. Get On.' campaign, of which Save the Children and Beanstalk are a part of, poorer children are twice as likely to fall behind in school with devastating effects.
But having an adult role model working one-to-one provides several benefits. These include, social skills, listening skills and manners. The study also concluded that helping a child to read will enhance their life opportunities.
Melissa Smith, Head of Born to Read at Save the Children, told JMU Journalism: "Schools across Liverpool urgently need more Born to Read volunteers. Potential volunteers must be patient, have a passion for literacy and want to inspire the next generation of readers.
"This is a fantastic volunteering opportunity if you're looking for a new challenge and want to make a real contribution to your community."
Born to Read is asking volunteers to visit schools twice a week during term time for one academic year and will provide specially designed training.
For more information about volunteering for Born to Read in Liverpool , call Save the Children's volunteer support team on 020 7012 6997