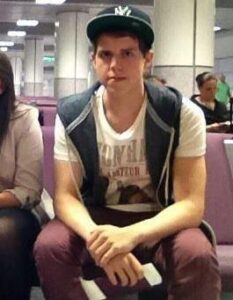 Police have confirmed that the body of missing teenager Nathan Taylor was found in Latchford Locks in Warrington, after a week-long search.
The 18 year-old was last seen leaving a bar alone at 23:30 on 26th January heading towards his home nearby. Police and divers were searching the locks last Friday and recovered his body later that day.
Local police have said there appears to be no suspicious circumstances, and their thoughts are with Nathan's family at this difficult time. Thousands of people joined Facebook groups to find the missing man, and now many have paid tribute to him and support for his family.
Norma Platt said on Facebook: "We want to offer our deepest sympathy on the loss of Nathan. May all that you hold dear within your hearts give you strength and bring you comfort, now and in the years to come."
Many have also taken to Twitter to express their sympathies, and Lauren Jones tweeted: "RIP Nathan Luke Taylor it was way too soon for you to go but you're in a better place now, heaven has gained another angel, rest in peace."
Friends and family have said he was the 'perfect' example of a 'lovely English man', and that he loved being with his friends and playing computer games. In a statement Nathan's family said: "We are very grateful to Cheshire Police for all they have done."
Members of the public have laid flowers close to where he was found.