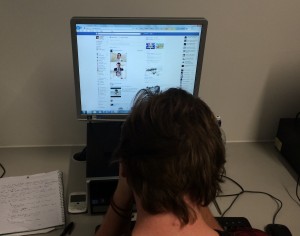 The 'Bullybusters' campaign will take the message of anti-bullying to Merseyside this week to fight against the issue.
Kayte Walsh, the co-ordinator of the campaign, kicked off the awareness week with a consultation meeting at the Liverpool World Museum with teachers who work with young people.
Several other events will be held throughout the week, including an anti-bullying awareness session on Thursday for over 800 pupils at St Edmund Arrowsmith School in Whiston.
Liverpool-based educational charity 'Ariel Trust' will also debut a new workshop about cyberbullying called 'Cyber-sense' which is to target under-11s.
Anti-bullying charities say that young people in Merseyside are experiencing cyberbullying more now than ever before, with a survey showing that one in five primary school pupils have faced online abuse.
A YouGov survey in September involving 700 teachers showed that two thirds of them have witnessed their pupils abusing someone online, while 40% said they have never taught e-safety as they would feel out of their depth.
Childline statistics show that almost 45,000 children contacted them last year with over 20,000 of these children reporting online abuse. These figures have risen by 87% since 2011. The majority of claims come from 12-15 year olds, with 13% from children aged 11 or under.