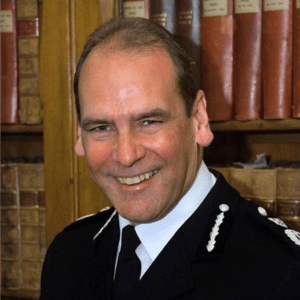 Sir Norman Bettison has stepped down from his role as Chief Constable of West Yorkshire Police after becoming involved in a series of allegations and investigations about the Hillsborough disaster.
Bettison has been widely accused of allegedly being involved in a 'black propaganda' group attempting to smear Liverpool supporters for the 96 deaths in Sheffield 23 years ago, but he still denies being involved in a plot to blame fans for the tragedy.
On Monday night, Bettison was further accused by Garston & Halewood MP Maria Eagle of boasting in 1989 that he was "concocting a story" to deflect blame from South Yorkshire Police, where he worked at the time.
Eagle used parliamentary privilege to make the allegation during the House of Commons debate over the findings of the Hillsborough Independent Panel's report published last month.
It included a witness statement by John Barry, who claims Bettison told him of the ongoing smear campaign during a conversation in a pub.
Bettison, who was at Hillsborough off-duty during the disaster, decided to resign from his job as the head of the West Yorkshire force on Wednesday, though he maintains his innocence.
He is currently under investigation by the Independent Police Complaints Commission. After Bettison's resignation, the IPCC issued a statement which read: "Retirement or resignation does not prevent criminal prosecution should the investigation identify criminal offences, including misconduct in a public office."
As he announced his decision to quit, Bettison said: "First, and foremost, the Hillsborough tragedy, 23 years ago, left 96 families bereaved and countless others injured and affected by it.
"I have always felt the deepest compassion and sympathy for the families, and I recognise their longing to understand exactly what happened on that April afternoon. I have never blamed the fans for causing the tragedy.
"Secondly, I refute the report of a conversation 23 years ago. The suggestion that I would say to a passing acquaintance that I was deployed as part of a team tasked to'"concoct a false story of what happened', is both incredible and wrong.
"That isn't what I was tasked to do, and I did not say that."
He added:  "I do so [resign], not because of any allegations about the past, but because I share the view that this has become a distraction to policing in West Yorkshire now and in the future."
Hillsborough Family Support Group campaigner Margaret Aspinall welcomed the announcement, saying: "I'm absolutely delighted he's gone but as far as I am concerned he should have been sacked.
"I would like to know what payments and pension he's going to get. Any financial benefits should be frozen until the outcome of the investigation into the cover-up. This is not the end of it; the next thing is to make sure his role is properly investigated."
The online petition for stripping Bettison of his knighthood was earlier this month extended until November 16th, while Liverpool John Moores University has said it will await the outcome of the current investigations before deciding whether to rescind the Honorary Fellowship it awarded to Bettison.
A university statement earlier this month read: "LJMU believes it would be prejudicial to the outcome of these investigations and hearings for this Committee to make a decision/recommendation before the outcomes are known."