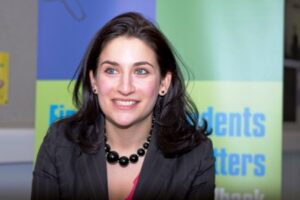 Labour MP for Wavertree and Shadow Minister for Climate Change Luciana Berger has seen her Twitter followers soar by over 7,500 in the last year, more than any other Merseyside MP.
The Twitter Index, commissioned by Parliament Street, compiles information into "how backbench MPs are engaging with the public via social networking site Twitter" over the period from September 2012 to September 2013.
Miss Berger saw her followers rise from 14,864 to 22,630, which is nearly double that of popular Labour MP for Walton, Steve Rotheram, who only saw his Twitter base rise by 3,598.
The Wavertree MP, who is currently at the Labour Party Conference in Brighton, has been speaking about her most recent campaign to tackle the rise in female unemployment with an emphasis on the Liverpool area.
Miss Berger also appeared on Channel 4's Political Slot last night with Allerton and Hunts Cross Councillor Rachael O'Bryne.
Speaking on her blog on the newstatesman.com shortly before the appearance, Miss Berger shared her thoughts on the subject: "Under this Tory-led government, the number of women out of work reached a 25-year high earlier this year and there are currently 1.05 million unemployed women across the UK."
Miss Berger went on to say that 62% of parents of school-age children say that they need some form of before-and-after school care in order to combine family and work.