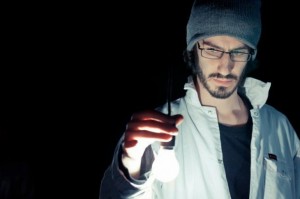 Liverpool will welcome International Beatbox Champion and Guinness World Record holder Shlomo for a one-off performance, as part of a three-day music festival this weekend.
The gig at the Black-E will be part of 'The Voices Festival', an event organised by Sense of Sound. It will celebrate acapella singing, featuring acts as diverse as hip hop to barbershop and contemporary jazz to choral, with Shlomo set to perform on the second day of the festival on Saturday.
Speaking to JMU Journalism, Shlomo said he was looking forward to coming to the city: "I love performing in Liverpool, it's always great fun and the people are really enthusiastic and up for it. I'm doing a full concert where I'll be showcasing a whole range of vocal songs, both original works and renditions of some old favourites."
In the past the artist has worked with Bjork on a track that was later commissioned to be performed at the Olympics in Athens, and was subsequently nominated for a Grammy Award. Shlomo is also officially the world's most viewed beatboxer on YouTube, with an estimated 4.5 billion views.
He currently holds the record for 'looping', where live music is created using multiple layers of audio on a loop pedal. Talking about his success, he said: "I try not to take the world record stuff too seriously. I directed an attempt to break the world record for the largest beat-boxing ensemble and we won! 2,081 Google employees were all beat-boxing their hearts out in a massive arena in Dublin."
The festival, which runs from March 16-18, will also include a National Conference for Singing and Health.
Saphena Aziz, Director at Sense of Sound, said: ''I'm delighted to present this groundbreaking conference as part of Liverpool's decade of health and wellbeing. A great number of discoveries have occurred in the past few years, showing that singing has a fantastic, positive effect on health.
"This conference will allow practitioners to come together to share ideas, allowing us all to learn and keep this exciting field of health and wellbeing moving forward. '