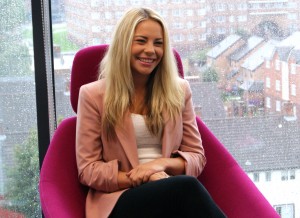 LJMU student and Big Brother 13 star Lauren Carre had a hectic summer but now she is settling back into university life.
Lauren is in her third year at Liverpool John Moores University studying sociology and criminology and the reality TV contestant popped into to talk to the JMU Journalism fashion team about her style choices.
On the show, she told her fellow housemates that she knew nothing about clothes, saying her mum picked them out for her, although she believes moving to Liverpool from Jersey has helped to improve her fashion sense.
She told JMU Journalism: "I turned up to my first day of uni in an Arsenal t-shirt and a tracksuit. The girls in my student halls took one look at me and said 'we need to take you shopping'.
"They tried to help me out and took me shopping in the city centre. I admit I am still lazy on days when I am late and hung-over for a lecture. If I'm with my mum, she'll still pick my clothes. I get most of them on birthdays and Christmas."
She added: "I love the Liverpool style, the big curly hair is brilliant. Also, the way the girls go shopping on a Saturday with their heels on and rollers in their hair, I could not do that. I look up to them.
"I've always got rollers in before a night out now and I draw on my eyebrows a bit more, but some of the 'Scouse-brows' are a bit too mad."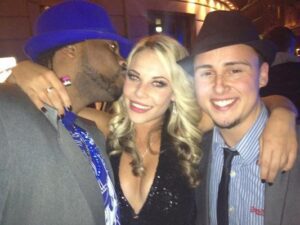 She revealed she has received lots of free gifts since leaving the house, including the pink Swarovski studded Converse shoes she wore for the interview. She said: "It's like Christmas every day!"
Despite being sent free designer items the reality star says her favourite shop in Liverpool is still Primark: "We don't have a Primark back home, or a River Island, so I love shopping here.
"My sister is really into her fashion so she loves to come over to Liverpool to shop."
Lauren has been invited to Liverpool Fashion Week events, which she is hoping to attend. However, she says she is concentrating on her studies at the moment: "I'm going to try and turn up depending on how much work I've got to do."