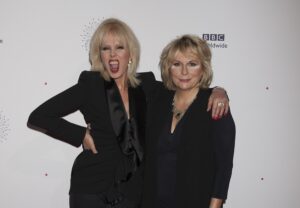 Some of the biggest stars of television were out in force at the Arena and Convention Centre Liverpool over the past few days for the BBC Worldwide Showcase.
Household names such as Dannii Minogue, Joanna Lumley and Jennifer Saunders, joined BBC executives and producers for the four-day event.
The BBC Worldwide Showcase is the largest event of its kind, where delegates gather to buy and sell television shows to channels around the world. The event is in its 41st year and moved to Liverpool ACC four years ago from Brighton due to the need for a bigger space.
This year's showcase has seen 700 delegates flock to Liverpool to view 2,800 hours of TV content in the 600 state-of-the-art digibooths, with unseen episodes and promos of television shows which will be distributed globally.
Visitors were given the chance to view exclusive footage of an unaired Louis Theroux documentary which is still in production, as well as 'I'm A Celebrity' star Joel Dommett's new TV venture which saw him transform himself with the aim of joining a tribe.
YouTube: BBC Earth
Amongst the delegates was Julian Hector,  who is head of BBC Natural History Unit. Mr Hector has worked on world-class content across television, radio and digital platforms. He has produced numerous hit shows such as Ivory Wars with Panorama, and Tigers about the House.
He told JMU Journalism: "I think the BBC has an absolute social responsibility to provide programmes which explore our world today, in all its interpretations. Yes, I think that climate change and our changing relationship with the natural world, the issues with injustice and poverty, and of war, and overpopulation are all issues.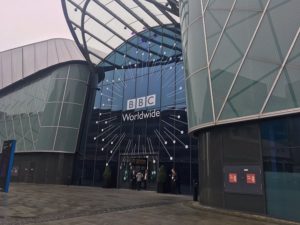 "And we in the BBC have to find our ways through palatable and creative programmes to tell those stories in different ways."
When asked what he thought about more young people watching Planet Earth 2 than The X Factor last year, he said: "Fab! My first thought was that television ain't dead. Nearly half the country watched Planet Earth 2, which is amazing.
"So to me, what that said was that younger people were sitting down on the sofa and making a point to view. So it's a lovely feeling that telly is far from dead and you have something really great like that."
Grant Welland, Executive Vice President CEMA, BBC Worldwide, is responsible for business development, and sales in the Central and Eastern Europe, the Middle east and Africa region.
He told JMU Journalism: "I think overall the media industry across the world is growing. More and more people are not only subscribing to paid TV, but subscription services like Netflix too. It is a very sort of lucrative, desirable space to be in but that means it is ever more competitive. But we're very lucky; we represent some of the best content in the world."