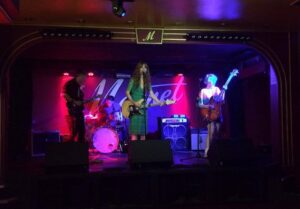 More than 40 local bands came together in Liverpool this weekend to join the national campaign, 'Musicians Against Homelessness', for Crisis.
Groups performed in a number of venues across the city to raise money and awareness for the plight of the homeless.
Music manager and Oasis guru, Alan McGee, launched the campaign with charity worker, Emma Rule, when she approached him on Facebook.
They have set up gigs all over the UK and are planning on making this an annual event to fund raise for Crisis and provide gig opportunities for up-and-coming acts.
YouTube: JMU Journalism
Band manager McGee told JMU Journalism: "I know a lot about homelessness because I was homeless when I was a kid. I was too stupid to know that I was homeless because I lived in a squat when I got kicked out by my father in Glasgow. I thought it was rock and roll at the time, but in reality I was homeless.''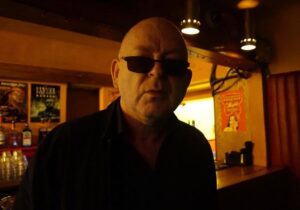 Everyone involved in the events worked voluntarily.
Musicians Against Homelessness Regional Liverpool Manager, Mark Ainsworth, aged 54, from Preston, said: "I wanted to take part because it's a brilliant cause. You can become so blasé about the homeless now because there are so many of them.
"You have to do something and if we can raise enough money to make a difference that'll be great."
Liverpool band The Boston Shakers chose to perform as they are aware how the issue affects the city. Lucas Rozes, aged 27, from Liverpool, said: "Homelessness is a big problem in Liverpool. I worked on Bold Street for a few years and I saw a lot of people on the streets. They need help and it's important to help in any way you can.''