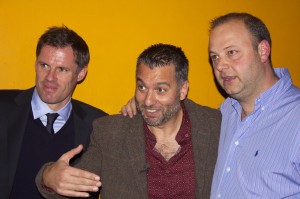 Everton boss Roberto Martinez is showing the class and calibre of a top-four manager, according to Spanish football expert and Liverpool fan, Guillem Balague.
The Blues have enjoyed a great start to the season and currently sit fifth in the Barclays Premier League, just two points behind city rivals Liverpool.
But their early season success comes as no surprise to Balague who was full of praise for his fellow Spaniard Martinez, Everton's new man at the helm.
"As a manager he's got it, he has got it," he told JMU Journalism.
"He is definitely a top four manager and to see him at Everton is such a great thing.
"The guy is unbelievable. He is a hard worker and he has that thing where he thinks he needs to work harder and harder but he does it with a smile on his face."
Balague is Sky Sports' Spanish football expert and was speaking in Liverpool ahead of the release of his new book, entitled 'Messi'. He said there is a lot people don't know about the Barcelona superstar and cited one current Evertonian as a future strike partner.
"[Gerard] Deulofeu… [0n loan at Everton from Barcelona] he is doing okay. He still has a lot to learn off the ball though.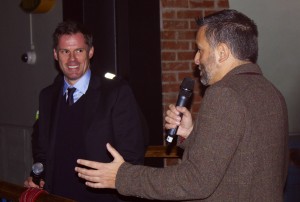 "But in a few years' time I can see Barcelona's front three being Leo (Messi), Neymar and Deulofeu."
A seasoned football journalist, Balague is also a Liverpool fan, having grown fond of the club whilst studying at university in the city. Despite his allegiance to the Reds, Ballague questioned whether Luis Suarez can start to be named in the same category as the likes of Messi or Cristiano Ronaldo.
He said: "I'm hearing that Luis Suarez is the best player in the world. This week he is, in fact he is better… because Messi and Ronaldo are both injured.
"But if you want to talk about best in the world seriously. You have to have a consistency, you have to win the biggest titles and I'm sorry but Luis hasn't got that yet."