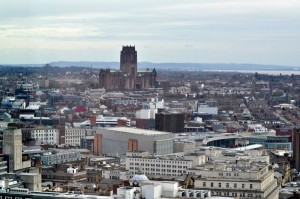 Liverpool residents aren't earning enough money to pay their mortgages, according to a new report.
The average earnings of people in Liverpool is £23,582, falling short of the £28,997 needed for a typical mortgage in the city, according to the Homes for Merseyside and Cheshire document proceed by 14 housing associations.
The document said: "Average salaries in our area fall way short of average house prices. Private rent is unaffordable for many. Unemployment is much higher than the English average."
It goes on to appeal to Merseyside's prospective parliamentary candidates in the May general election to help end the "housing crisis" within the next generation.
A copy of the document was sent to candidates last week urging them to meet with the 14 housing associations behind the report to discuss addressing the crisis and to raise issues highlighted in the report so it's on the agenda of policy makers.
The housing associations, under the banner of Merseyside Housing Associations Working Together, have joined forces to build houses, invest in existing homes, support unemployed tenants and restore empty homes back to a liveable condition.
Phil Gandy, chief executive of Symphony Housing Group, one of the organisations behind the report, said: "Housing associations are making big investments in local economies.
"However, by working more closely with parliamentary candidates and politicians, we believe we can achieve much more to help overcome the crisis and support economic growth for Merseyside."
The National Housing Federation recently found that over the next 20 years, in the north west alone, there will be 360,000 new households needing homes, but at current rates more than 195,000 of those will have nowhere to live.
In Liverpool, these figures also show that people face paying more than five times the average income to own a home.
Katie Teasdale, North West External Affairs Manager at the National Housing Federation, said: "We can see evidence of the housing crisis all over the country and unfortunately Merseyside is no exception.
"In some places spiralling costs have put homes out of reach of many workers and families, while in other places we see communities that are struggling, in desperate need of jobs and regeneration."