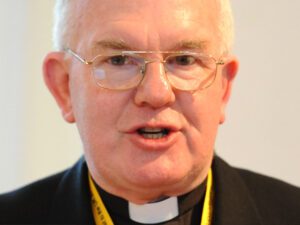 The Archbishop of Liverpool, The Most Rev Patrick Kelly, is set to step down from his post due to health reasons.
He suffered a stroke last month which has since prompted the 74-year-old Archbishop to inform the Pope and 180 priests in the Archdiocese of Liverpool that he is no longer able to continue with his role.
Most Rev Kelly has submitted a letter of resignation to Pope Benedict XVI.
It is at the Pope's discretion as to whether or not he accepts the archbishop's resignation, however as it is being sought on health grounds it is unlikely to be denied.
Ill health had also stopped Most Reverend Patrick Kelly from attending a live BBC Radio 4 broadcast of Midnight Mass from the city's Metropolitan Cathedral on Christmas Eve.
The Most Rev Patrick Kelly was installed as Archbishop of Liverpool in July 1996 and has been in the role almost 17 years. He is retiring at the age of 74. In any event, under the Code of Canon Law of the Roman Catholic Church, a bishop has to submit his resignation to the Pope at the age of 75.
The search will then begin in earnest for Patrick Kelly's successor – a process shrouded in secrecy, which could take anything up to a year to be completed.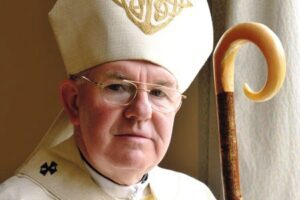 Even the senior cleric who is eventually selected will not know of his appointment until it is approved by the Pope.
The Most Rev Patrick Kelly will still maintain all pastoral responsibility for the Archdiocese until his resignation is accepted, however day-to-day engagements will continue to be performed by others.
The Archbishop is due to return to his official Liverpool residence this week after spending time recovering from illness in his home town Morecambe.
In his resignation letter, he thanked everyone for their prayers and good wishes after his recent illness. He said he was making good progress but there was "no question" of his resuming his engagements once he returns to Liverpool.
He wrote: "Thank you for all the prayers and messages I have received in the past few weeks; they have been deeply moving and much appreciated. Indeed, although the recovery has gone well, I have decided that I must offer to the Holy Father my resignation as Archbishop of Liverpool.
"It rests with the Holy Father to respond to the request I have put before him. Until he does so pastoral responsibility for the Archdiocese remains with me."