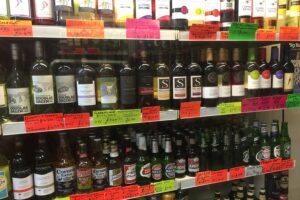 A scheme set up by Wirral Council has been judged the best in the country for reducing harm caused by super-strength alcohol.
The Chartered Institute of Environmental Health gave the Best Project Award to the local authority last week for its efforts to reduce alcohol-related harm.
The initial target was to sign up 80% of Wirral's off-licences to the 'Reducing the Strength and Custodians' campaign, which is currently taking place in Birkenhead, Tranmere, Rock Ferry and New Ferry.
Local off-licences are encouraged to stop the sale of super-strength, low-cost booze.
Councillor Phillip Brightmore, Wirral's cabinet member for environment, told JMU Journalism: "The highest praise should go to all of those involved in this amazing initiative.
YouTube: Sky News
"It is a fantastic example of departments coming together to better the lives of those living in the most challenging circumstances.
"It is beyond doubt that alcohol-related harm in Wirral is being reduced as a result of these initiatives and that many previously difficult or chaotic lives have been made a little easier.
"It is great to see work being done in Wirral being acknowledged as the best in the country – it is well deserved."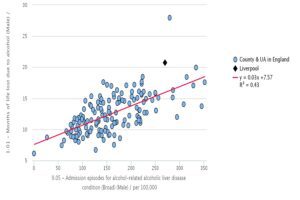 Wirral Council has set an official pledge that by 2020, 30% of off-sales premises would be 'super-strength free'.
The objective of the 'custodians' of the campaign was to train and support off-licence staff in recognising problematic drinking and signposting individuals into services.
Wirral Council had taken various approaches previously to tackle the issue, but the Reducing the Strength campaign is already thought to have made a significant difference.
Alcohol-related assaults attending Arrowe Park Hospital have fallen almost 30% since 2014.