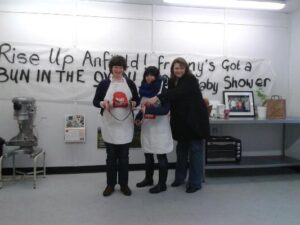 An Anfield resident is hoping to breathe new life into her community with plans to open up the spare rooms of homeowners to fans who visit Liverpool for football matches.
Lynn, 34, who is also an active member of Homebaked Anfield, an organisation that re-opened the century-old Mitchell's bakery, has lived in Wylva Road for eight years and is hoping to transform her three-bedroom terraced home into a bed and breakfast on match days.
While Lynn is well aware that many of Liverpool's travelling football fans stay in city centre-based accommodation, the Wylva Road resident is unconcerned at the thought of taking trade away from large hotels like Holiday Inn and Premier Inn because this initiative "gets money back into the local community".
She told JMU Journalism: "I live right by the stadium and it is clear that on match days all the money is spent directly in the stadium. I just feel that the residents could benefit from the excellent financial and economic situation the area experiences on a weekly basis.
"The tourists that come to the games absolutely love Anfield and a lot of them see the surrounding area as their second home. As a community I don't think we have helped ourselves in recent years and been as welcoming as we possibly could have been. It would be a great way to bring two communities together, through football."
Lynn's proposed initiative may also ease bedroom tax for some local residents which, as part of the welfare reform, seeks to limit the amount of benefit that people can get if they are considered to have a spare bedroom.
"This scheme will also help local residents fight bedroom tax, because I know quite a few people in the area are worried by this and, understandably, it is a big thing. But this scheme will also give the community a chance to show others that Anfield residents really are families worth spending time with." she said.
Lynn plans to test the business plan on her own home before encouraging other families to sign up, and work is already underway to ensure her house meets legal B&B requirements.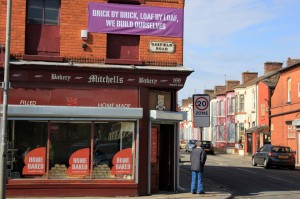 "At the minute, I am doing the work on my house by myself. I am also going to apply for a grant from StepClever to ensure wiring is up to standard and things like fire extinguishers and fire exits can be installed the way they are in other B&Bs and hotels." said Lynn.
"So, right now, I'm just working on my business plan, and I hope to be up and running a year from now. I don't want to rush things but it would be great if I could be accepting guests during next year's football season."