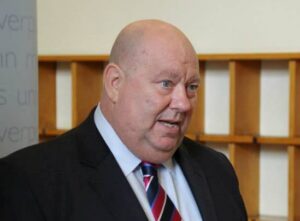 Liverpool Mayor Joe Anderson has appointed an all-female team to help him with his civic duties.
This comes after the resignation of Deputy Mayor and Cabinet Member for Finance, Councillor Paul Brant. Assistant Mayor Roz Gladden and Cabinet Member for Adult Social Care and Health, now becomes Deputy Mayor.
She told JMU Journalism: "Ten years ago only one woman was on the executive body for Labour, so now it is a very exciting time for women.
"Joe has got a female-based team which is something men may not be happy about.
"I didn't expect Paul to leave, it was a real shock to us all but I am really excited with my new duties."
Councillor Wendy Simon, Cabinet Member for Leisure and Culture, and Councillor Ann O'Byrne, Cabinet Member for Housing, are now Assistant Mayors supporting Anderson with his duties.
Assistant Mayor, Wendy Simon, told JMU Journalism: "I am really pleased with Joe for putting his faith in women within the cabinet. Having two assistant mayors shows the increasing workload and support needed for Joe."
The new roles for the female councillors will not take attention away from their previous responsibilities.
All three feel a clear statement is being made about women in politics progressing further and higher. Assistant Mayor Ann O'Byrne told JMU Journalism: "It was an absolute shocking delight to hear about my new role. Joe is a progressive leader and he recognises the importance that women have."
The focus of the roles will be to support Mayor Anderson's pledges for regeneration, investment, jobs, and a greener, cleaner, city.