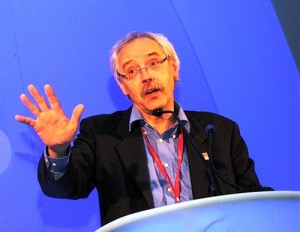 Council proposals to build a football 'hub' in Allerton, which is one of four sites for the new facilities, have been blasted by Liberal Democrat mayoral hopeful, Richard Kemp.
The £17m plans to build four new football facilities across Merseyside have been criticised by Kemp, who has highlighted the fact that the floodlit 3G pitches could affect houses nearby, disturbing the residents.
The project would see facilities built in Fazakerley's Jeffrey Humble Playing Field, Allerton's Heron Eccles Playing Field, Otterspool's Jericho Lane Playing Field, and Woolton's Simpson Road.
Cllr Kemp told JMU Journalism: "The Heron Eccles site, which happens to be in my ward, has a very tightly constrained piece of ground surrounded by houses. It is very difficult to get to with narrow roads surrounding the area."
Although local residents are unhappy about plans to build the hub at the Heron Eccles site, Kemp did not rule out a compromise with the council and the Football Association, admitting that these sorts of facilities are essential for children living in the area.
He said: "These new pitches are absolutely what we need… 30% of all 11-year-olds are obese and 5% are clinically obese, and so it's very important that we get kids involved in sport, walking, acting, dancing and anything else that will get them off the couch, and particularly to get them to stop drinking fizzy drinks."
Kemp also revealed that he has been trying to get Liverpool Council to meet with residents since October, and believes a deal can be reached that is acceptable both to the football authorities and to local residents.
He said: "I hope we can find a compromise for the Heron Eccles site, the question is how this will be done. I invite the council and the FA to meet with residents, and hopefully we can sort this issue out."
Mayor Anderson was unavailable to discuss the criticism with JMU Journalism, but did say in another interview: "We will answer any concerns residents may have before any planning proposals are submitted."
The pitches would be funded by Liverpool City Council, the FA, Sport England and the Barclays Premier League, and would feature new changing facilities as well as floodlit 3G football pitches.