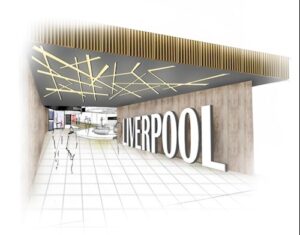 Liverpool airport's £4m project to revamp its departure lounge has started in the final phase of upgrading its facilities.
Liverpool John Lennon Airport (LJLA) has undergone work for the past 18 months and the renovation is the final step in its terminal upgrade to improve services for departing passengers.
Earlier this year, LJLA completed the initial £2.5m terminal construction phase, which provided a range of new facilities that aimed to improve customers' experience.
Over the two years the work has been carried out, the airport has had its best year since 2011, with an increase of more than 10% in the number of passengers compared with last year, a spokesperson told JMU Journalism.
"It has been a really good year and we expect the number of passengers to improve through the end of the year. It's been a combination of things.
"What certainly helped were the previous improvements we've made, which meant the passengers' reaction has been really good and that passengers are choosing to come back again, which is what it's all about," he said.
The last phase of improvements include refurbishment of toilets and washroom areas and upgrading approximately 2,000sq m of the upper floor of the departure longue.
The latest investment will also bring in an altered shopping area for both new and existing retailers, new seating, and larger flight information screens to create a 'lighter and brighter' passenger environment.
The team plans to display a sign to catch passengers' attention as they enter the lounge after going through security.
"It's kind of a gateway area, sort of a big branding going up with the word 'Liverpool' as a welcoming area, with better lighting so it will be the first thing they see as they enter," said Robin Tudor, spokesman for the airport.
The works are expected to be completed in June 2017 ahead of the peak summer season.
"We are hoping that we'll continue to grow in the number of passengers and if we continue to be successful then we will look at what else needs to be done," Mr Tudor added.
YouTube: Liverpool John Lennon Airport
https://www.youtube.com/watch?v=n7MQjRsPWWc