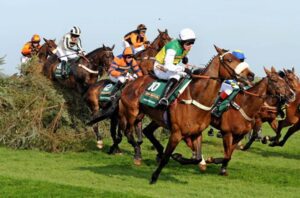 Liverpool has got Grand National Fever again, as an estimated  150,000 people will attend the annual three-day racing and fashion bonanza, potentially spending more than £35 million at Aintree and in the city.
Saturday's big race is expected to be a sell-out and approximately 50,000 are set to descend on the world-famous course on Friday for Ladies Day, with hotel bookings extending all over the Merseyside region and beyond this weekend.
The John Smith's Grand National maximum field of 40 runners is headed by 2010 Cheltenham Gold Cup champion, Imperial Commander, though Aintree is notoriously difficult to pick a winner as its fences can unseat the most experienced of jockeys.
A horse died on the first day of racing on Thursday as 'Battlefront' was pulled up by rider Katie Walsh during the John Smith's Fox Hunters' Chase for amateur jockeys. The 11-year-old horse, trained by Walsh's father Ted and owned by mother Helen, later collapsed and died.
Regional director for Aintree John Baker said: "I would like to extend our sympathies to the Walsh family following this sad news. British racing is open that you can never remove all risk from horseracing, as with any sport. However, welfare standards are very high and equine fatalities are rare, with 90,000 runners each year with a fatality rate of 0.2%."
The race featured new jumps set to be used in Saturday's Grand National, which have been introduced on safety grounds, though there were no fatalities caused by falls at new jumps.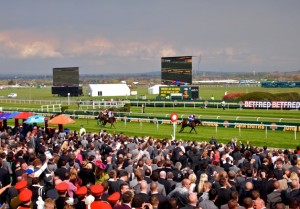 Away from the track, Ladies Day has become an iconic part of the city's fashion calendar, with outfits planned months in advance. According to the Echo, Liverpool's ladies were set to flock to Aintree's Grand Opening day topped up by 2,000 litres of fake tan.
Opening Day has been the most successful yet, with 33,000 people in attendance – 3,000 more than last year.
At the course, Harvey Nichols' Beauty Bazaar will be open from at 7am to 9pm during Ladies Day and Grand National day to cater for any last-minute beauty requests.
Beauty Bazaar will host an exclusive on-site 'SOS' tent at Aintree. A one-stop beauty-fix area will be on hand equipped with a team to rescue rain or wind-damaged hairdos, solve chipped nail disasters and offer makeup touch-ups.
Concessions and beauty director Daniela Rinaldi told JMU Journalism: "This event is a great way to help all our ladies feel ready for the races. Aintree is such a glamorous event- every woman should feel amazing."
Additional reporting by Elisha Storrow, Philippa Probert & Vanessa Gainford