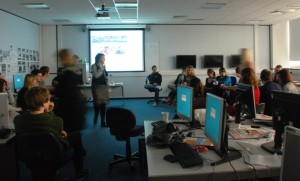 My first few weeks of university life seem a distant blur now, and whether that's due to the alcohol consumed during that opening month or the sheer number of experiences and lessons learned since, I can only speculate. I'd like to think that it's a pleasant mix of both.
That combination of a social life and academic work is a balancing act relevant to a student on any university course but for those studying journalism, the willingness to kick-start your career from your first couple of weeks is equally, if not more important.
The pace of life on the journalism course may come as somewhat of a shock to those expecting a bit of a settling-in period.
Of course, lecturers understand that starting a three-year course is a life-changing period for new students, but it's best to learn early on that rather than simply being a journalism student, you are a student journalist. It's a subtle, but important distinction.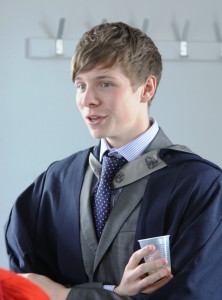 Learning about the process of news-making can't simply be done from a textbook. Gaining contacts in the city, reading the local newspaper (the Liverpool Echo, for those still unaware) and discovering as much about Merseyside as possible will set you in good stead for the three years ahead.
Educating yourself about the local beat is something that any journalist has to do when covering new ground and in a city as rich in stories as Liverpool, you'd be mad not to take a proper look around.
It may seem a little bit 'back to school' but arming yourself with the basic tools required is also a good way to prepare for life at JMU. Your dictaphone won't leave your side whilst you're producing content and you don't want to be the supposed future journalist without a pen in your opening lecture, trust me.
However, getting to know each other is probably the most important, and enjoyable part of being a fresher. Getting involved in the JMU Journalism site is an experience rich in rewards, and you simply won't get a better hands-on learning experience than joining the team.
However, it's the people you meet whilst you contribute that provides the teamwork skills to take you from a student to a professional. And it's a good laugh.
So get stuck in, buy a pen, work hard and most of all enjoy it. It'll soon be a blur for you too.
More advice from JMU Journalism graduates: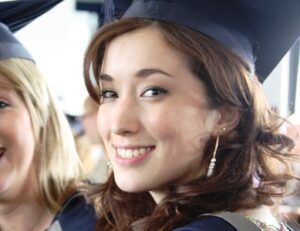 Sam Rogers, Class of 2010
"Above all else, take yourself seriously as a journalist: be aware that your work reflects on you and the kind of journalist you will become in the future. That means no half-efforts, no lame stories and no excuses. You may be a student now but you'll be in the real world before you know it, and what you do at university will matter. The best thing you can do is to participate – be a part of the JMU Journalism website, practice your pitching methods, news finding & writing skills. Your portfolio will practically build itself and you'll learn skills that you would never learn from a textbook or lecture. Also, enjoy Liverpool. It is possibly the most amazing city in the world, and I mean that wholeheartedly. Enjoy every single second of it… it really will be some of the best years of your life."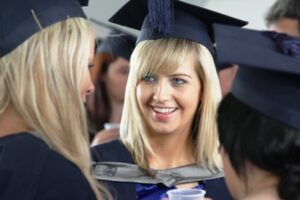 Sheena McStravick, Class of 2011
"Just simply enjoy every single second of it. You will not believe how fast it goes. Get stuck in and be enthusiastic about everything you do on this course from the beginning. DO NOT let being shy or not overly confident stop you from doing well and achieving on this course, believe me. I was exactly the same when I was a fresher, so afraid to approach people about a story or ask questions, but don't be. It really is not the end of the world if you don't get the answer you wanted from stopping someone in the street for a vox pop, just move on and smile! Don't be daunted by it all, it will soon become completely second nature to you and in no time you will be out there challenging all of us previous graduates for the top journo jobs!! Good luck, have fun, and embrace and enjoy this amazing city, if you're not from here, believe me you will miss it when you leave, I know I do!"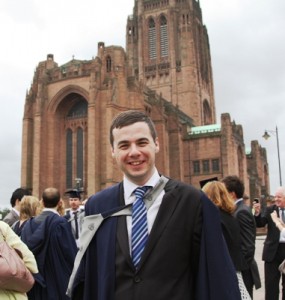 Chris Shaw, Class of 2010
"I would advise new students to throw themselves into university life from the first day. Speak to people, make new friends and get to know the area. Work hard too and you'll get the rewards. If you can find a good balance then you will have an amazing three years."
Hugh O' Connell, Class of 2010
"Throw yourself into the course from day one. So much will be going in your first few weeks at university between having a new home, new friends, new nights out and new challenges but embrace them all and don't be scared. Familiarise yourself with the city, speak to people, and don't just go to your lectures, listen to what's going on in them and get involved."
Helen Dodd, Class of 2011
"You are here for three whole years so get to know as many people as possible. Don't get too stressed in your first year as there is plenty of time for that in second and third year. First year is about finding your feet on the course. Start as you mean to go on, with a good attitude to staff and work hard but enjoy first year and make the most of it. Looking back I wish I'd have just enjoyed it more. Have a work hard and play hard attitude. First year isn't as easy as you may expect it to be, and if you slack then you will probably fail it, but if you try your best then you'll be fine. If you try hard in first year and don't slack then it will set you up better for the future two years. It's a great course, enjoy."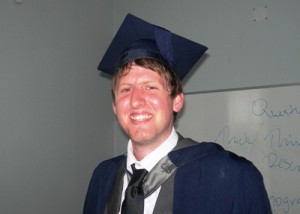 Dan Burke, Class of 2009
"Don't beat yourself up or worse, throw the towel in, if somewhere along the line you start to feel you're not as enthusiastic about the course and the potential career ahead as you thought you'd be. There is nothing to lose and everything to gain from almost any degree course as long as you're able to take it seriously, work hard and have fun at the same time. One of the main reasons you've probably chosen to study journalism is because you enjoy writing and you'll get plenty of chances to do that and improve yourself. You'll also get to do plenty of other enjoyable things and there are plenty of opportunites available to you so take them while you can. Above all, just do your best and don't worry."