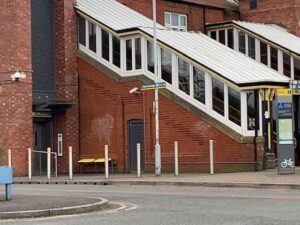 Merseyrail is improving accessibility as part of a £2.2 million project which has been funded by the Department for Transport's Access for All programme.
The aim is to provide a fully-accessible rail service across the network in the future as well as making travelling more convenient for disabled passengers using Merseyrail.
The most recent improvement of the project, which forms part of a wider scheme also funded by Liverpool City Region Combined Authority, are new lifts being introduced at Meols station.
A Merseyrail spokesperson said: "We can confirm that there are plans to introduce lifts at more of our stations in the near future, including Hunts Cross, Hillside, St Michaels and Birkenhead Park."
Previous projects already benefiting from the improvements include lift installations at several train stations, including Formby, Birkenhead North and Orrell Park.
The Access for All programme was created with the vision to encourage passengers with disabilities to travel by train easier with the use of lifts.
YouTube: Charlotte Kenny
The project will introduce new trains which will run later in the year. The new carriages will have sliding step technology which will be easier for disabled passengers to get on board.
Merseyrail offers assisted travel for customers who require help when using its services.
However, the current fleet have a step up from the platform which means passengers in wheelchairs require assistance when they are getting on the train.
Often, the person helping out is a Merseyrail employee which means while they are on the platform providing assistance that there is no-one to buy tickets from.
Managing Director for Merseyrail, Andy Heath, said: "The introduction of new lifts at Meols station adds to our credentials as one of the most accessible rail networks in the UK and forms a key part of a broader programme of accessibility work, including the roll-out of the new fleet of trains later this year.
"It's fantastic to be able to offer lifts at Meols station that will significantly improve the experience of our customers with mobility needs and those travelling with young children or luggage."