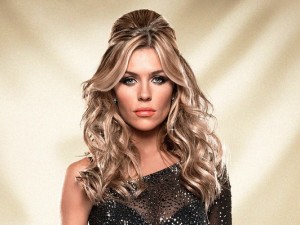 Liverpool model Abbey Clancy has impressed the nation with her moves on hit TV show, Strictly Come Dancing, and in an exclusive interview with JMU Journalism she reveals how much she is enjoying her chance to shine.
The 27-year old, who is married to former Liverpool striker Peter Crouch, is making the most of learning the dancer's craft, but admits she is finding it hard to combine the new routine with her role as the mother of two-year-old, Sophia.
She told JMU Journalism about her Strictly appearances: "I am having the time of my life but it is hard work… I'm knackered and my body is aching.
"Its quite tough juggling Sophia and all the hours [training] but it is a once-in-a-lifetime opportunity and I'm just trying to embrace it and do as well as I can.
"Aljaz [Skorjanec] is a sensational partner and dancer, he is an amazing teacher. He is so patient and he tries to make it as enjoyable as possible for me."
We spoke to Abbey during the fourth annual Liverpool Fashion Week and when asked her opinion on the distinctive Scouse look, she told JMU Journalism: "I think Liverpool style is great, the girls love to make an effort even when they're going to Tesco! They are always done up to death and I like that… its really girly and sexy."
Along with her TV appearances, Clancy is also currently releasing her own clothing range at Matalan. She said: "I wanted to incorporate my own personal style and hopefully design something for everyone, for all ages. There is a lot of black because it's my favourite colour, a lot of pencil dresses and a bit of leather; it's like a capsule wardrobe of classic pieces.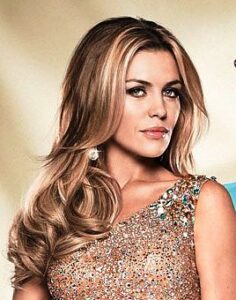 "Its affordable as well. Us girls want a new outfit every time we go out so I wanted to make it good value for money."
But what about her own personal fashion choices? She said: "I wear what suits me. I love leather pants and a blazer but I just need to be comfy, I don't like much colour. I love Rosie Huntington Whiteley and Kate Moss – they are my style icons. I just think keep it simple, keep it classic."
Abbey admits she is a high street girl at heart, with Zara being one of her favourite stores, but she likes to have a good, cheeky spend when it comes to a new bag or pair of shoes.
Her favourite international designer is Giles Deacon, the maker of her wedding dress, and her top pick among local stylists is Philip Armstrong. She said: "The designers are really good friends of mine. They have made me loads of dresses and I think they just optimise Liverpool glamour."
Despite her reputation of being one of the country's leading models, Clancy said nothing gives her more pride than bringing up her daughter – and fashion sense seems to be running the family.
She told JMU Journalism: "I love being a mum – it is my proudest achievement. My daughter's just the most amazing little character, she is like my best friend. She loves clothes, she loves dressing up and she's such a girly girl, I love it.
"I've been lucky because jobs have just come up and I can say yes or no. I just want to keep it fun and fresh. There is no plan I'm just trying to have fun and earn some money."