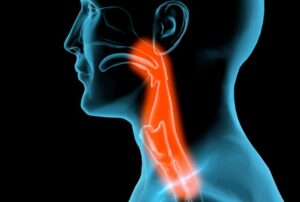 A three-year project looking at the effectiveness of treatments for head and neck cancer has been given the go-ahead.
North West Cancer Research (NWCR) has awarded a grant of £200,000 to the University of Liverpool to bring together a team of cancer surgeons, medical oncologists and scientists for the study.
Dr Shankar Varadarajan, a lecturer and researcher at the University's Institute of Translational Medicine, will lead the team of experts looking to develop more effective and targeted treatments using a new class of drugs.
Dr Varadarajan said: "Our early experiments have shown that these new drugs have the potential to kill head and neck cancer cells.
"It is hoped that the outcome of our research will lead to the development of more effective approaches to the treatment of head and neck cancers.
"Depending on our findings, the next steps will be to move our research to clinical trial, looking at the effects in real-life patient environment."
Around 200 people a year are diagnosed with head and neck cancers in Liverpool. In some areas of the city, you are more than twice as likely to develop these cancers than anywhere else in the UK.
NCWR is committed to funding £8m worth of research at the University of Liverpool.
Dominique Hare, research and engagement officer at North West Cancer Research, said: "One in two of us will be affected by cancer at some point in our lifetime.
"Thanks to research, half of all people diagnosed with cancer will now survive, which is why it is critical that we continue to fund innovative and effective research which looks to tackle rising cancer rates right here in Liverpool.
"We reply on the help and support of our fundraisers and volunteers, who work tirelessly to raise millions of pound for cancer research every year.
"By working together, we can help save more lives from cancer sooner."
YouTube: Sanford Health
https://www.youtube.com/watch?v=DO4NzuyBTSk