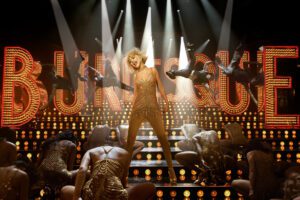 February is not only known for being the shortest month of the year, but for being the most romantic too. With Valentines Day just under two weeks away, people are probably wondering whether it's worth celebrating if they can't go to a fancy restaurant or a catch a movie with their significant other.
This year you can enjoy the company of your partner, best friends or housemates with a stay-at-home twist. Whether a lover of romance or getting over a break-up, there is something for everyone.
Hotel L'Amour are teaming up with House of Burlesque to bring you an online event full of some of the UK's hottest talents. Join the live-streamed dance class between 19:00 and 21:30 on Februray 14 to be inspired by the glory, beauty and glamour. Tickets start at £10 so gather your Galantines and enjoy the evening.
If you and your partner are looking to get a little competitive then this dating journey throughout the history of gameshows is the evening for you. With a few romantic extras, players will compete head-to-head and interact by answering questions, completing challenges, uploading videos, placing bets and gambling it all on the Reel of Fortune. It is available to play on the first three Fridays of February for £15 per couple.
If gameshows aren't for you, then you can't go wrong with a fine wine and chocolate tasting evening. With your ticket comes six sample bottles of fine wine and a selection of Hotel Chocolat's tasty treats. From 16:00 to 17:30 you can join a zoom to learn about the wine, all from the comfort of your own home. The evening runs every other Saturday from the February 6 to April 17, with tickets at £80.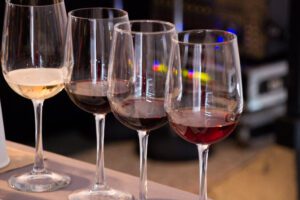 If you're not a wine lover, then you must like gin? Join the team on Friday 12th February as Warner's introduce a 90-minute date night experience, with a zoom tour of the distillery. Included in the £45 ticket is also 4 types of 5cl gin, prosecco, 3 flavours of 20cl tonics and a tasty treat. Customer feedback says: "We had a thoroughly enjoyable evening. Our hosts were so enthusiastic, it was infectious & the whole team have a great energy that comes across on Zoom – no easy feat! Loved the box of goodies sent out and would highly recommend."
If your favourite alcohol hasn't been mentioned yet, then here comes the cocktail masterclass and ultimate quiz. Join Dirty Martini on Saturday the February 13 at 7pm for a quiz based on cocktails and love songs, as well as a LIVE cocktail masterclass. For just £32.50, you get access to the quiz, masterclass and an 11-piece kit with everything you need to make four perfect martinis.
If you're alone this Valentine's Day, then join the World's Largest Online Speed Dating. The evening kicks off at 7pm and for £20, you can expect to meet around 100 other singles.