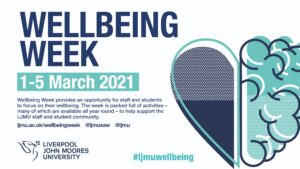 Liverpool's universities are making mental health and wellbeing a priority this week.
University Mental Health Day is on March 4 but some universities are using the whole week to host online events for students.
Penny Byrne, student support manager at LIPA, said: "We are able to offer one-to-one counselling or mindfulness tuition to students. We can also advise on external services available, provide a listening ear, create safety plans etc.
"Students also have access to Togetherall – an online mental health tool – which they can access directly without coming to the service first."
Ms Byrne explained that suffering with mental health impacts our ability to find enjoyment in life and engage with our work or studies. This can also lead to social isolation, lack of engagement with studies, lack of care for yourself or others and, at its worst, could lead to some feeling like they can't go on living.
Her advice is to make sure you speak to someone. This could be a friend, family member, university staff, GP or external organisation.
She said: "People want to help and if they don't feel able to help you themselves, they will be able to advise you on who to contact or where to go for more help. We all need help at some point in our lives – please reach out."
University of Liverpool student Joe Doherty gave his advice on how to improve mental health during lockdown>>>
Mersey Counselling and Therapy Centre offers advice on how to cope with mental health. Clinical director, Angela O'Connor, highlights basic adjustments we can make such as with breathing, exercising, and focusing on diet.
She added: "Make sure you don't isolate yourself. I know it's been tricky this year and people have felt very isolated. Stay in contact with people however you do that, create groups, create contacts, it's connection that keeps us all going.
"When our connections fail, we find ourselves in trouble. Stay connected with your friends, family, anybody. If you are out for a walk, smile at somebody, say hello, you're not going to catch Covid saying hello to somebody."
Liverpool John Moores University has produced the video below for students to find out what's happening this week>>>
The University of Liverpool is also holding events throughout the week>>>