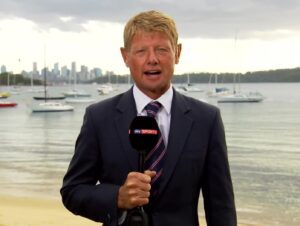 Tim spent 23 years at Sky Sports, joining as a football reporter, and played a big part in the channel's expanding sports news coverage.
Given the chance to specialise, he followed a true sporting passion by becoming the Cricket Correspondent, reporting on the England team home and away, covering four Ashes series and all global tournaments over 16 years.
After his NCTJ Post Graduate Journalism course in Cardiff, Tim joined Red Dragon Radio in South Wales, before moving onto become Sports Editor at Two Counties Radio in Bournemouth, and then IRN/LBC in London.
Sports reporters covering marquee events such as the football World Cup, or the Olympics, spend some time away from home, but for Tim it was more intense as he could be away for up to four months a year, visiting every Test playing nation.
Cricket Series take months to complete, and the list of his travels includes Australia, New Zealand, South Africa, the Caribbean, India, Pakistan, Sri Lanka and Zimbabwe.
Email: T.J.Abraham@ljmu.ac.uk