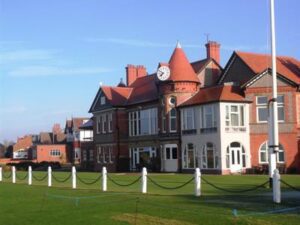 The Royal Liverpool Golf Club will be hosting the RICOH Women's British Open for the first time in its illustrious history in September.
The men's tournament returned to the Hoylake course for the 11th time in 2006, after a gap of nearly 40 years, and was won by Tiger Woods.
A 600-page report was produced in the aftermath of that event, helping the club to learn lessons and ensure a successful hosting of the Women's Open, which will take place from 13th to 16th September.
David Cromie, Club Secretary at Hoylake, told JMU Journalism: "The club are delighted to be hosting the RICOH Women's Golf championship. We have been preparing for a couple of years now; it has been a very long process. For example, we have needed twenty local golf clubs to help with marshalling the event.
"It has been a joint effort with IMG sports group, who are hosting the event, and the Wirral Borough Council, who have been fantastic in organising the policing and creating extra transportation links to the course. The players should expect a fair test of golf on a historic course."
The championship is set to attract thousands of visitors to the borough, which will significantly help local businesses. Wirral Council said: "Tourism is worth over £250million to Wirral's economy and this will be boosted further by hosting the Women's Open.
"We will also use the opportunity to promote the borough as a destination for future visitors and potential investors both nationally and internationally. We will be making sure that as much as possible is done to show Wirral looking its best and creating a good impression for our visitors as we build up to September 2012."
A spokesperson for Wirral Council also told JMU Journalism: "The hosting of the championship will raise the profile of Wirral as a great golfing area. In 2006 we hosted the Men's Open Championship with over 230,000 spectators."