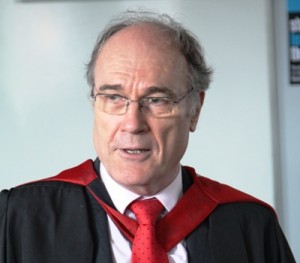 Professor Chris Frost, the former Head of Journalism, was a newspaper journalist and editor until he moved into education more than 15 years ago.
His research interests include media ethics and he has considerable experience in this field having served on the UK Press Council and as a long-term member of the National Union of Journalists Ethics Council. He has served on the NUJ's National Executive Council for many years and was NUJ President in 1992.
He chairs the Union's Ethics Council which debates journalism ethics and has a role in educating NUJ members. He has given evidence to the UK House of Commons select committee on press regulation on several occasions, and also at the high-profile Leveson Inquiry.
He is immediate past chair of the Association for Journalism Education, which represents most schools of journalism in UK and Ireland HE institutions. He has published widely and regularly speaks at international conferences.
Email: C.P.Frost@ljmu.ac.uk