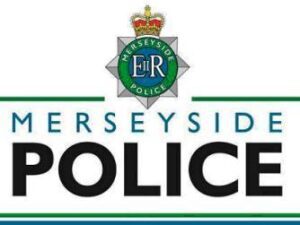 Merseyside Police have launched a crackdown operation to reduce crimes involving illegal scrambler bikes, a type of all-terrain motorcycle.
Over a hundred officers were involved in a number of raids around the city as part of the week-long operation Brookdale, which has already led to three arrests in Sefton.
The operation begins on the same day that a 22-year-old man was jailed for seven years for causing the death of a cyclist.
Patrick Bennett was driving his scrambler bike into oncoming traffic on Walton Lane when he collided with dad-of-two Peter Reekie from Walton.
Footage was shown in court of Bennett driving the bike at speeds reaching up to 48mph on the pavement, before swerving into the road to avoid a parked van and colliding head on with Mr. Reekie.
A Fazakerley mum-of-two also died last month, and a 16-year-old boy died last August, in incidents involving illegal scrambler bikes.
Scrambler bikes are illegal to ride anywhere except privately owned land, and the riders must be insured and have the landowner's permission.
Merseyside Police said scrambler bikes were used as getaway vehicles for gunmen in 12 of the shootings it has dealt with this year.
http://www.youtube.com/watch?v=9Z7vUWhUt-o&feature=plcp
Superintendent Paul White, who is leading the operation, said: "These bikes are facilitators for gun crime and drug dealing and we want to take away that transport from offenders.
"We want to identify where the bikes are and get them off the streets. We will not stand idly by and let these offenders think they can run amok in our local communities.
"This operation aims to take as many illegal riders off our roads and parks as possible to make our communities safer."
Around 800 scrambler and quad bikes are seized by police on Merseyside each year. As well as seizing bikes, officers will be strongly enforcing traffic law in the roads in a bid to restrict the activities of the illegal riders across the county.
Schools officers and PCSOs will also be visiting schools to educate children about the dangers of scrambler bikes and the laws surrounding their use.
Garage owners will also be reminded by police officers not to sell petrol or fuel to anyone under the age of 16 or using the bikes illegally.