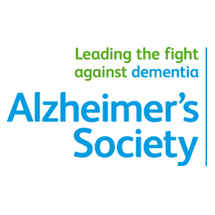 More than 10,000 dementia sufferers in Liverpool will benefit from a new scheme launched by the Alzheimer's society and John Moores University.
The research project – part of an 18-month initiative funded by Merseyside NHS, Liverpool council, Knowsley Council and Sefton Council  – intends to track the difference made to people's lives by the introduction of improved amenities.
Alzheimer's Society will work alongside LJMU to introduce seven new services including music and wellbeing therapy, dance and movement therapy, singing for the brain, visual art therapy, reading aloud and a carer's educational course which will be held across Merseyside throughout the duration of the project, running alongside traditional and regular services such as dementia support groups.
Project Manager, Gill Dennet, says the scheme looks to report on the difference the seven services make to people within the community. Findings from the research project will be reviewed at a two day Celebration of Dementia event to be be held in March 2014 at the Bluecoat Art Gallery Liverpool.