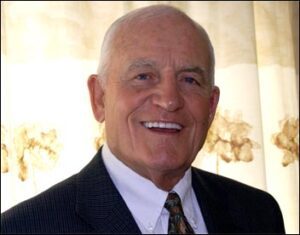 As Liverpool prepares to vote for its first directly-elected mayor, JMU Journalism aims to talk to all of the candidates to see what they are offering the public. We spoke to Tony Mulhearn about his bid.
Tony Mulhearn, the Trade Unionist and Socialist Coalition mayoral candidate believes his policies set him apart from the other candidates in the race for the Town Hall.
Reversing cuts made by the council, defending the NHS and ending privatisation all feature on Mulhearn's manifesto. Most recognised for his role in the 1980s Militant Labour administration in Liverpool, he insists there are alternatives to cuts.
He told JMU Journalism: "I think this election gives us an opportunity to send a clear signal to both the right-wing Labour council and the government that the cuts are not acceptable and they will be fought."
Mulhearn, a former president of the Liverpool district Labour Party and a native of the city has described his main focus in his campaign to be on the "mass of working class in Liverpool."
If elected, he aims to save children and youth services, end what he calls the "marketisation" of education, and  reintroduce Education Maintenance Allowance (EMA) to students.
He explained: "I think the importance of EMA was that it gave young people an incentive to continue with education and to develop their abilities."
The 73-year-old, who has experienced a variety of careers including working as a baker, a tailor, an apprentice cabinet maker and a printer, named youth unemployment as the main issue he wishes to address if elected.
Speaking on the situation, he said: "At present for every one vacancy that comes up, you have ten people chasing the position. Decent employment, decent jobs and a decent future for our young people and the unemployed is the main issue I would wish to address."
His proposed solution to the issue is to campaign to the council for a 'crash house building program', that he believes will help solve the issue of unemployment in Liverpool. He explained: "There are 18,000 people on the house waiting list, so there is a clear need for good, quality houses. The best organisation to provide that is the council.
Mulhearn admitted of the campaign: "The most recognisable name is [Joe] Anderson. The job I have is to challenge his profile by raising mine." Asked for a message to the city of Liverpool in the run up to the election, his response was short and simple: "If you want cuts, vote Joe Anderson. If you want to stop the cuts, vote Tony Mulhearn."