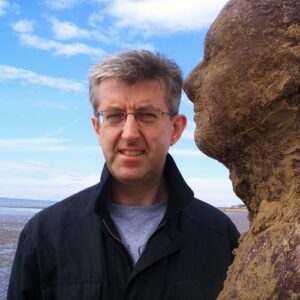 As Liverpool prepares to vote for its first directly-elected mayor, JMU Journalism aims to talk to all of the candidates to see what they are offering the public. We spoke to Independent Liam Fogarty.
Independent mayoral candidate Liam Fogarty has claimed that he plans to reconnect the student population of Liverpool with the city.
Fogarty, a former BBC Editor, told JMU Journalism: "We've got a vast cohort of those who are at their most creative, most energetic, their most willing to experiment and try new things and I think we ought to be harnessing those energies and those ideas as a city."
He said that he also plans to introduce a 'Varsity Week' festival, during which the city centre would be handed over to the students for performances and exhibitions of their talents.
Fogarty says that he plans to showcase performances in various venues from the Waterfront to the Philharmonic Hall, to encourage younger generations
in Liverpool to set their sights higher.
A keen advocate of the elected mayor system for Liverpool for many years, Fogarty said that he was forced to throw his name in to the race when the city
council voted to skip a referendum on the system and go straight to an election.
He said this may have discouraged other candidates from entering the race: "I think the short timescale has discouraged some really interesting
candidates who had some interesting ideas."
The former Former BBC journalist and freelance media lecturer is an Everton season ticket holder, and lives in Tuebrook.
He believes reconnection plays a huge role in his aims for the city. He aims to reconnect north and south Liverpool and the city with the river before
branching out to the 'Liverpool Bay' area which would, he says, form a 'Greater Liverpool' to attract more
businesses and investment to the city.
Fogarty said: "If you're going to give the job to someone, give it to someone who really wants the job, someone who wants to make the difference and provide the boost this city needs… I don't want to be the mayor; I want to do what the mayor can do."
He has also proposed a 'jobs summit' which he said he would hold within days of taking office to address youth unemployment levels in the city, offering incentives to businesses which took on 16 to 22-year-olds.
"For between four and six million pounds, Liverpool City Council could pay the National Insurance of every young employed person," he claimed. "That could be several thousand pounds a year to an employer and it could be the difference between taking someone on or not."
The Oxford graduate also told JMU Journalism of how he intends to change the long term culture of job creation in Liverpool. He said he wants to make it seem easy to give young people a chance when they need it.
"The role of a Mayor is to lead the way, then get out of the way," he said.
Fogarty will be participating in the mayoral debate alongside all the candidates at the University of Liverpool on Thursday, 19th April in the lead up to election day on 3rd May.