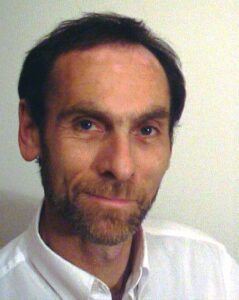 As Liverpool prepares to vote for its first directly-elected mayor, JMU Journalism aims to talk to all of the candidates to see what they are offering the public. We spoke to Jeff Berman about his bid.
Jeff Berman, the Liverpool Independent candidate at the Liverpool mayoral elections, is relishing his role in this year's campaign.
He believes his lack of party political backing and his previous business experience are strong reasons to vote for him on May 3rd.
Mr Berman told JMU Journalism: "The mayor's job is not actually a political post, it's more like the managing director of a company and that's the best way to run it, without any political agenda. I think that's what messes up a lot of Mayors, they have a political agenda, and that comes before the needs of the city."
He wants to become involved in Liverpool's political scene because he feels the basic issues are not being tackled in the city, and he claims fellow candidate and Council Leader Joe Anderson is "spending £1,000 million to bring in £75 million".
The inventor and entrepreneur from Mossley Hill, said: "Nothing is getting done, simple things, they don't sweep the streets and we all pay for that. My street hasn't been swept in two years.
"I was in Garston and I thought something was different and it was because the streets had been swept. I noticed the difference."
The engineer with 30 years of experience visited the sites of homes soon to be demolished in Anfield, and he said: "These gorgeous terraces of houses are to be knocked down. I was there last week, they're all rock solid, they just need relatively minor stuff to bring them all back in to use again."
Berman has started businesses "from the bottom up" in the past and believes providing the support for small businesses, which he claims make up half of the country's economy, is the way forward.
He aims to open a central office in the city centre where small businesses can access relatively cheap financial help and advice on the issues surrounding opening and running a small business.
He also believes community centres will play a big role in bolstering pride in the city. Talking of his local Mossley Hill Community Centre, Berman said: "They spent 14 years fundraising, it opened about twoyears ago and it sells the space above it to small businesses, that's what supports it."
He also aims to open up a new Liverpool United Sports Club where youths will be able to take part in sports and activities to help in the fight against anti-social behaviour.
As a young man Berman enjoyed cycling, as part of his Liverpool United Sports Centre he wants to build fenced areas in parks, for the use of people on bikes and skateboards. He said: "If you get them involved in the design and the build of it, that won't get wrecked, it's fenced off so they will think 'this is mine'."