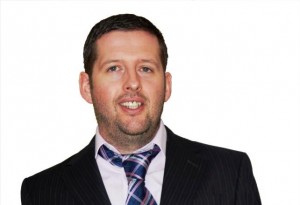 As Liverpool prepares to vote for its first directly-elected mayor, JMU Journalism aims to talk to all of the candidates to see what they are offering the public. We spoke to Adam Heatherington of UKIP.
Increasing the number of jobs through better trade links and more business opportunities is the way forward for Liverpool, according to UK Independence Party (UKIP) candidate Adam Heatherington.
The locally born candidate, 36, says he's "excited" by the prospect of standing for the election, telling JMU Journalism: "Everything has been a little rushed but things are going well and it will be good for the party."
A former IT consultant and teacher, Hetherington says he empathises with the struggles local people are facing in this economic climate, having been made redundant three times in two years, but was clear on what needed to be done.
He said: "If we bring more business and jobs into the city then we're on the right track. We've had instances of 35,000 people applying for 1,000 jobs, that needs to be improved.
"If elected I would aim to get more homegrown talent into jobs and increase opportunities for voluntary work and experience for the younger generation."
He stressed how the cities transport links needed improving, calling for John Lennon Airport to become an international airprot and criticising the bus links for being 'a business not a service'.
A self professed 'Merseyside United fan', following both Everton and Liverpool, Heatherington has also made it clear in his manifesto that if he became Mayor he would help the Blues find a new home.
He said: "A groundshare is not going to happen and Liverpool have Stanley Park to develop. We need to keep Everton in Liverpool. And once it is all sorted, we could keep Goodison Park and use it as a sports facility."
If elected, Heatherington has vowed to take a 50% wage cut and has promised more transparency to help the public see what is going on behind the scenes, likening the role of elected mayor to that of Boris Johnson in London.
Heatherington admitted the city faced some tough times ahead but was optimistic for the future, adding: "The good thing about the mayoral elections and debates is that is generating lots of exciting new ideas for the city."