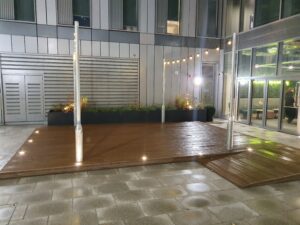 As students are starting their lessons again, thousands across the country have decided to stay at home and be away from their term time address.
For those at home it is a time to spend with family as well as studying for important exams and assignments. Meanwhile, for those who are having to endure lockdown either with their flatmates at student accommodation or are living alone, there can be mental as well as financial implications.
With this week's announcement that the government have pledged to fund a £50m support package to help students who are impacted the most by Covid-19, including help to access to online teaching, those unemployed and to cover the additional costs of living in alternative or student accommodation, how are the companies that run student accommodation looking to support those in need?
Recently, student accommodation Horizon Heights, which is run by Unite Students, have announced a 50% discount to those who are not currently residing at the accommodation. An email sent to tenants this week confirmed they will be extending the discount by an extra three weeks up to March 8 and have encouraged students who are eligible to apply.
The student union at Liverpool John Moores University have also put out a statement on their Facebook page about their wellbeing support. They have said they will be 'helping those that need it most or find themselves in need with timely support.'
Horizon Heights did not respond to our request for comment.