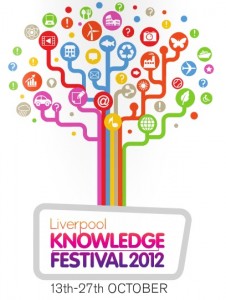 The first ever Liverpool Knowledge Festival began this week to celebrate the city's discoveries that have helped in shaping science and engineering in modern times.
Liverpool has a £1 billion knowledge economy which currently includes planned developments in the knowledge quarter, such as a £451m teaching hospital, a £350m University of Liverpool investment, and a £28 bio-innovation centre.
The city has discoveries attributed to it from as far back as 300 years ago when Toxteth amateur astrologer Jeremiah Horrocks was the first to note that the moon moved around the earth in an elliptical orbit.
Other influential discoveries include the creation of the first ever radio transmission and medical x-ray, work on fertility and IVF, and the role played in the Higgs Boson particle and cancer treatment.
The two-week celebration take places from 13th-27th October and will involve a mayoral knowledge summit for businesses, the launch of the British Society for Nanomedicine, lectures, family events and celebrations of young scientists from schools across the region.
Activities include a dockwatch organised by John Moores University and the Maritime Museum which will give families the chance to watch and touch real underwater sea life at the Albert Dock.
The festival is being organised by the three city universities, Liverpool Science Park, the Royal Liverpool University Hospitals and Liverpool Vision.
A vote for knowledge will be held as part of the events where readers can vote for the most influential man or woman who has done the most through their knowledge to make the world a better place and be named a knowledge hero. The first ever Professor of Sports Science in the UK, LJMU's Tom Reilly, is one of the nominees. He passed away in 2009.
Liverpool Vision Chief Executive Max Steinberg said: "We talk about the Beatles as four lads who shook the world. Our global impact across the worlds of everything from astronomy and physics to medicine has been no less revolutionary – and that's the point we are making."
"The city's knowledge economy is worth more than £1 billion a year and the impact of the work carried out reaches every corner of the globe. We want our own people to feel proud of our tradition as scientific pioneers and innovators and we want to inspire a new generation to work and invest in the Liverpool knowledge economy."
For more information and the full event listings please click here