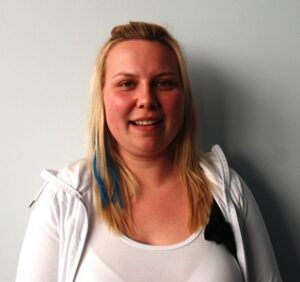 Name:  Stefanie Zuber
Age: 23
Nationality: German
Hometown: Mixdorf
Does living in Liverpool meet the expectations you had before you moved here?
I don't know. I didn't have any expectations. The housing situation shocked me. The amount that you have to pay is a lot for little.
Tell us about your hometown?
My hometown is very small, about 1,000 people living there. It is green and with a forest. I like it. It is boring but its nature is great.
What is the biggest difference between Liverpool and your hometown?
Mixdorf is about six million times cleaner. It's bigger. People are chatty but it's dirty.
What is your favourite place in Liverpool?
That must be Newsham Park. They have a little pond with ducks and squirrels in the park. Albert Dock is really nice, during the night you can walk and look at the lights from the other side of the water.
What was the strangest thing you came accross during your time in the UK?
That English people are very narrow in their view. The only countries they know about are Australia, New Zealand and Ibiza, and they don't learn foreign languages. And they are never on time.
What advice can you give other international students who come to Liverpool?
Don't have any expectations so you don't get disappointed. Be on time because then you impress English people.
Stefanie graduated in July 2012