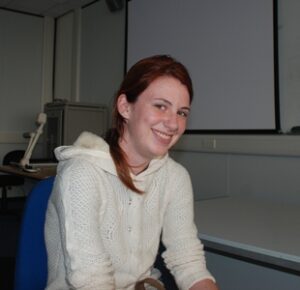 Name:  Laura Ryder
Nationality: Spanish
Hometown: Malaga
Why did you decide to come to Liverpool?
I wanted to study in England, but not in a big city like London. I also want to specialise in sports journalism and I thought coming here would be good for that.
What is the biggest difference between Liverpool and your hometown?
The weather is really different. People talk to you on the streets and I find that really strange as that's not something people do in Spain.
What is special about your home country?
Malaga is a special place because it's a mix of everything in Spain. You have the beach, the sun, and the typical Spanish traditions. However it is also a world-known tourist city, therefore we experience a lot of tourists coming in and we pick up stuff from their country which makes Malaga an international city.
What is your favourite place in Liverpool?
I've not yet gotten around to seeing much, but so far I really like the city centre and the docks.
What advice would you give other students who come to Liverpool?
I think that all students coming to Liverpool should come with an open mind regarding the city. If you stay in the mind-frame of where you come from, you might experience a culture shock because Britain is different from the rest of Europe and people here are warm and friendly and will talk to you even without knowing you.
Finally, I would advise people to have a balance between social and student life and to stay true to who you are and not pretend to be someone else. It's honestly difficult to give advice because I found it really easy to come to Liverpool and start up my student life, even as an international student!