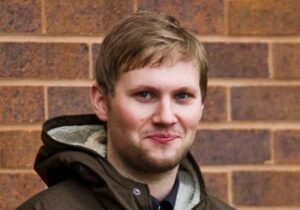 Name:  Arild Skjaeveland
Age: 25
Nationality: Norwegian
Hometown: Stord
Why did you decide to come to Liverpool?
After traveling to Liverpool following Liverpool FC many times over the last few years, I had decided that I wanted to move over. I decided on the city before which course I would do, but because of earlier work experience, I thought international journalism would suit me and it looked interesting. It met my expectations, absolutely.
What is the biggest difference between Liverpool and your hometown?
Not having to bring an umbrella with you when walking around is one big difference. Also, the population as Liverpool is almost as big as the capital in Norway, Oslo. There are only 16-17,000 living in my home town back in Norway. The difference in prices for going out to eat and drink is also a huge thing. Paying £2.50 for a pint in Liverpool compares to £8 for 0.4 deciltre in Norway, as they don't sell beer in the pint size back home in Norway. Also, everyone being so polite.
What's your favourite place in Liverpool?
Probably Anfield on a matchday.
What is special about your home country?
The fjords and mountains, although I'm not out adoring it much!
What do you miss most about Liverpool, when you are back home?
People saying thank you if you hold the door, or sorry if they bump into you trying to walk past!