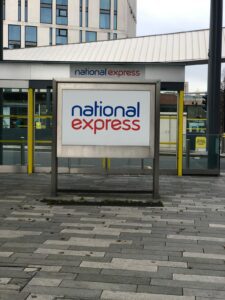 Concerns have been raised about the potential spread of coronavirus as the student travel window opened this week.
From December 3-9 students have been given the green light to travel home from universities across the country to their families in time for the Christmas holidays.
Students have been advised to take a Covid-19 test prior to travelling to ensure they do not carry the deadly disease from one area to another.
Liverpool student Trishan Parmar has expressed his concern about returning to Birmingham as he is worried about infecting his elderly parents.
The 20-year-old said: "My parents are high risk and I've been sharing a house with five other people. This is crazy. My parents are vulnerable, and the government hasn't even thought about how all these students are going to fill the railways.
"We are going to be compacted, breathing in the same air, with thousands of other students. It's ridiculous."
For many students, going home for Christmas can be a worry with the ongoing high infection rates. Trishan Parmar, originally from Birmingham, talks about his concerns around getting the train home to see his family pic.twitter.com/nE91XwNpWe

— Liverpool Life (@LivLifeMagazine) December 1, 2020
The government has advised students that do not travel home by December 9 to restrict contact with people for longer, either before or after returning home to reduce the risk of spreading the virus.
So far students have been asked to stay at their term time address during the November lockdown and not to travel until the proposed travel window.
Mother-of-three, Shirley Keane, said: "I am worried about all the students travelling together. Do people not see how dangerous it is? They will be filling all the trains and buses. They are going to put everyone else at risk.
"Surely it is safer to let students go home over a longer time scale to scatter the movement and not to overcrowd places. It just doesn't make sense to me. I am so scared."
In the event of a positive test students have to self-isolate for 10 days before travelling home.
If a student has come into close contact with another student who has tested positive but tests negative, they still have to self-isolate for 14 days, but this can be done at home. The government's safer travel guidance for those who have been in contact with another person with Covid-19 should be followed.
These new rules and restrictions have left some students feeling confused about traveling from one tier to another.
Manchester student, Hannah Doyle took to twitter to express her confusion. She said: "So Liverpool's going to be in tier 2 whilst Manchester is in tier 3 but I'm still allowed to travel home to Liverpool for Christmas as long as it's in the travel window?? Make it make sense?"
Higher education providers have been expected to organise students into travel groups by department or faculty. This is to create a staggered approach to travel and avoid public transport being overloaded.
The department for transport has offered a free date change for students who have previously booked their tickets to get home outside of the window. This will mean students can travel in the government's travel window with no extra fees.