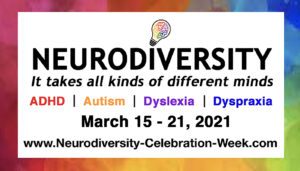 A Liverpool school has become the first in the city to be awarded 'ADHD-friendly' status from national neurodiversity charity the ADHD Foundation.
Whitefield Primary School in Everton has been praised for its outstanding commitment to supporting neurodiverse children throughout the last academic year. The ADHD foundation also honoured the school with the 'Neurodiversity Early Years Award.'
Jill Wright, head teacher of Whitefield Primary School, said: "We here at the school work closely with the ADHD foundation and are really proud to be given these awards because it is very significant for inclusion.
"It is really important to look at each child's individual needs to maximise each child's potential and progress."
The ADHD Foundation praises schools that have demonstrated how they can actively and effectively support learning differences. Based in the Baltic Triangle, the charity partners with families, doctors and teachers to improve the emotional well-being, educational attainment, behaviour and life chances of those with learning differences through better understanding and management of ADHD, autism spectrum, dyslexia, dyspraxia and Tourette's syndrome.
See what Emma Weaver, Director of Early Year's Services at ADHD Foundation had to say below>>>
View this post on Instagram
The awards are in line with Neurodiversity Celebration Week, a global event that works to change the neurodivergent narrative into a more positive one.
The week highlights the 15 percent of UK students who have a learning difference and has been supporting schools to recognise the strengths in neurodiversity for three years.
Siena Castellon, who has ADHD, dyslexia, dyspraxia and autism, founded the week alongside a mentoring forum, Quantum Leap, after struggling to find age-appropriate support.
Ms Castellon was first diagnosed aged eight and then again at 15. She recalls being perceived to be lazy at school. She said: "I was bullied by teachers and by my classmates. They all thought I was not trying, lazy and just stupid. No one at that age should be told they are stupid."
Ms Castellon has won several awards for her work, including campaigner of the year 2019 at the European Diversity Awards. She has also gained four A* at GCSE level and has written a book, The Spectrum Girl's Survival Guide: How to Grow Up Awesome and Autistic.
In 2017, a report by Ditch the Label revealed that 75 percent of autistic students and 70 percent of students with learning differences reported being bullied at school. Ms Castellon has been tirelessly working towards changing this.
She said: "By acknowledging and celebrating the strengths of special educational needs students, we can begin the seismic shift of changing the way students with special needs are perceived and treated at school and also change the way neurodivergent students feel about themselves.
"I hope that all students have happy, positive and fulfilling school experiences."
The event is now being celebrated in over 1,000 schools with more than 657,000 students worldwide taking part, including Liverpool's Stockbridge Village PS, St Paschal Baylon Catholic PS and St Patrick's Catholic PS.
The Brain Charity in Liverpool also works with neurodiversity children. They offer work experience and paid placements and promote inclusivity with 60 percent of their own staff identifying with neurodiversity.
Head of communications and fundraising Tui Benjamin said: "One key thing in our charity is optimism and authenticity. Just like the Black Lives Matter movement and International Women's Day, representation for neurodiverse children is important. We want to change the stigma and let each child know they have a superpower."
More information about the Brain Charity's Dance and Art children's project can be found here.