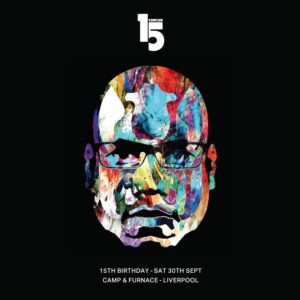 Fears for party-goers being crushed made nightclub organisers stop the music at the 15th birthday celebrations for Circus in Liverpool.
Revellers were caught up in over-crowding and some fans with tickets were not allowed into the space where the headline act, DJ Carl Cox, was playing, after the show was halted on Saturday night.
The event, held at the Baltic Triangle's Camp and Furnace, was disrupted as Circus organisers said a number of people gained access by pushing past barriers and doormen, resulting in too many customers.
Circus offered "huge apologies" to those who were unable to get into the main room, but denied claims that the event had been over-sold.
A statement by the party organisers said: "The show was sold within the limits of the venue capacity in agreement with the venue as it always is. Camp and Furnace regularly operates large scale sold-out shows of all genres and ticket allocations are agreed jointly with them on a show by show basis.
"The problem was caused by people all wanting to see the same act at the same, time leaving an imbalance between the rooms at one point, until people filtered back into the Camp room."
YouTube: Mike Blair
John Rutherford, who travelled from London especially for the event, after having attended their Christmas party last year, said: "People were pushing their way through. We got to the middle and it was really hot, and even though Carl Cox is a legend and his set was amazing, many people were leaving due to the heat.
"I left after about an hour of his set because the heat was overbearing. I know of a lot of people who got tickets and didn't even get to see him, which is really bad as the tickets weren't cheap."
With ticket prices up to £50 each, many disappointed fans took to booing during the event and complaining on social media afterwards.
Joseph Williams told JMU Journalism: "The music stopped for about 45 minutes, it didn't bother me too much as I was with a big group and we just laughed it off. Around this time, organisers were giving out free water which helped things a lot."